NASA Terra Satellite MODIS Image of California Wildfires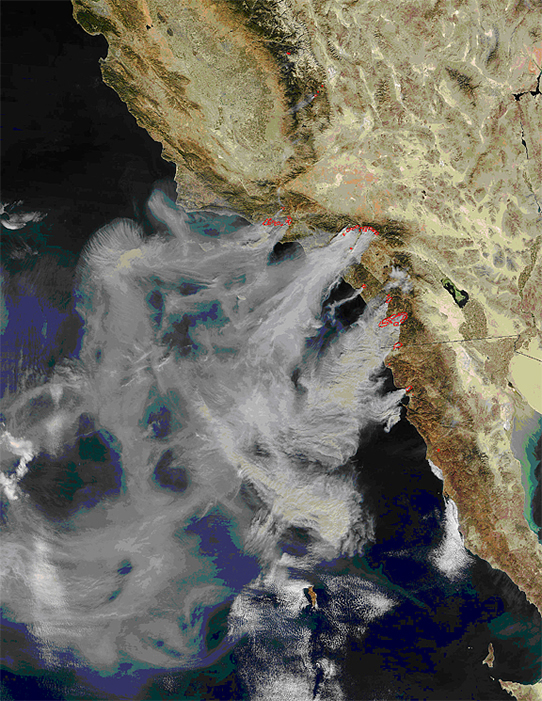 This image (October 25, 2003) of the southern California wildfires was taken by the MODIS (Moderate Resolution Imaging Spectroradiometer) instrument onboard the NASA Terra Satellite. Locations of active fires are indicated with red dots.
To find out more about how remote sensing instruments are used to help predict potential wildfires and to help firefighters, see "NASA Data Helps Pinpoint Wildfire Threats".